Photo Gallery (Framing & Pole Buildings)
Please scroll through the photos below. Use the arrows to move through each album.
---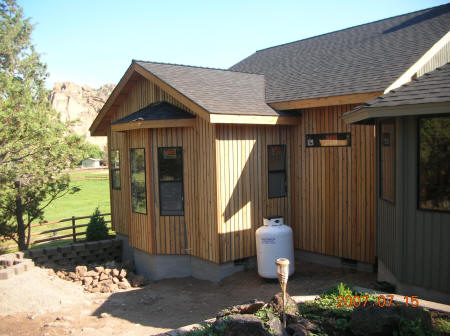 Here we worked for a top-notch local builder. We excavated, formed and poured the footer. Also, we framed the addition which included installing a 20 foot gluelam. Finally, we installed cedar siding on the addition as well as one of the outbuildings next to the house.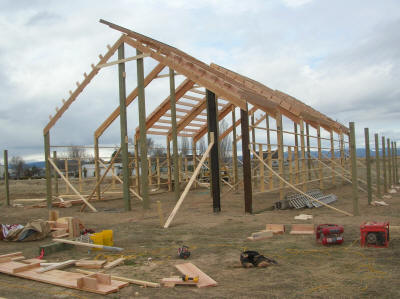 This was the start of a large pole barn/house/garage near Lake Billy Chinook. This house was raised with huge Douglas Fir beams on posts. Built from the top down! We framed four large dormers also. This work was completed for a local pole barn building company.